Why You Should Add Beef Bone Broth To Your Diet For Joint Health
Beef Bone Broth contains collagen which is helpful for younger looking skin, healthy hair and nails and can help your joints (knees, hips, ankles and elbows) feel better. This recipe can be used as a base for soup, sauces or as a braising liquid. However, you can also use it to cook rice and pasta for improved flavor.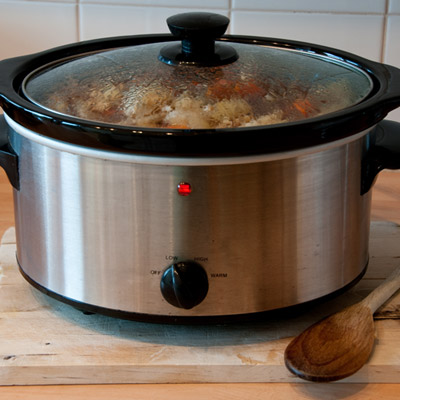 Beef Bone Broth Ingredients:
3-4 pounds beef marrow and knuckle bones
1/4 cup apple cider vinegar
4 quarts filtered water, cold
2 celery stalks, halved
2 carrots, halved
4 garlic cloves (smashed)
1 small turnip, halved
2 parsnip, halved
1 large onion, quartered
Handful of fresh parsley
Sea salt to taste
1. Roast your bones in a shallow roasting pan for 50-60 minutes at 400 degrees.
2. First, wash your vegetables thoroughly but do not peel or discard the ends (These contain high levels of healthy minerals. You will discard the vegetables and strain the liquid later and we want the broth to be mineral and vitamin rich).
3. Add all ingredients to a large crockpot, add extra water if needed to make sure that all ingredients are covered.
4. Next, set your crock-pot to low setting and cook for 10-12 hours
5. Using a slotted spoon, discard all of the vegetables (We only want the liquid, that's the good stuff).
6. Let bone broth cool in the crock pot, don't refrigerate it yet.
7. Now, strain your broth into quart sized containers
8. Finally, cover and place into the refrigerator. Once cooled, the fat will become a solid layer on top of the broth that can be easily removed with a spoon and discarded.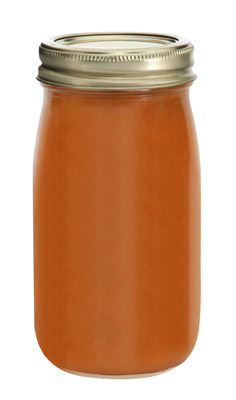 I usually keep 1 quart in the fridge for everyday use and freeze the others until I need them.
Broth with collagen has healthy benefits as seen in this article.